Pioneer in IT Education since 1994
Authorized Service Provider of RKCL in Bhilwara, Ajmer, Chittorgarh, Pratapgarh and Rajsamand for their courses and having more then 180 Centres with us.
Not sure which course is right for you?
Let us help you, just fill the form below:
We are a specialized family in the field of information technology with tie-ups with renowned names in Information Technology Industry thus providing total solutions to the clientele of Bhilwara under single roof.
We provide various courses such as Academic courses, IT courses, Computer courses, Job Oriented Courses , Admission Guidance of India and Abroad Education.
Admission Guidance for India and Abroad
What after 12th / Graduation?
We provide step by step guidance for the complete study abroad university application process that includes the following key stages thus maximizing your chances of getting admission in the institution of your choice.
For India, we provide genuine colleges with these key points :
For Abroad, We provide genuine colleges with these key points :
We have several tie-ups with leading IT companies to bring the best of education in Bhilwara & nearby areas.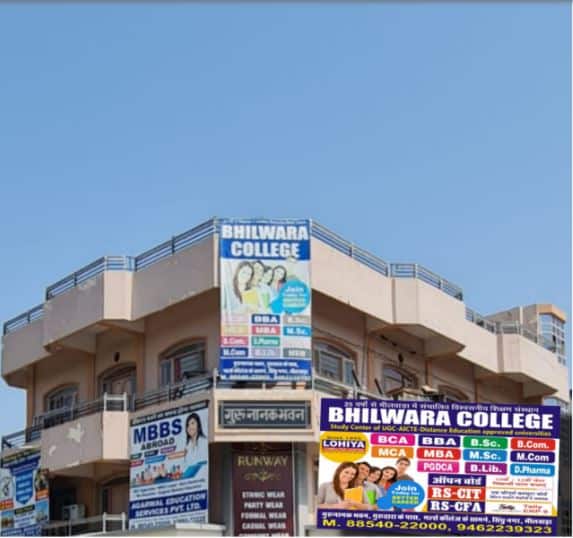 Overview and Placement Statistics
The placement cell proactively grooms students to improve their employability as well as assists them in finding the right opportunity in the industry. The students benefit from the Campus Recruitment Programs, Placement Weeks, Job Fairs and e-Newsletters. Workplace skills development workshops and technical workshops under the aegis of 'CareeWize' and 'TechWize' respectively are conducted regularly for students to bridge the industry academia gap.
60% of Aptech students in 2008 were placed in pure technical roles as programmers, technical trainers, technical support, web designers, networking engineers, hardware engineers, system administrators and database administrators.
Aptech Computer Education students have been placed in organizations like Accenture, Birlasoft Technologies, Capgemini, Caritor India, Convergys, Citibank, CTS, Diebold, E & Y, Genpact, HCL Technologies, HCL Infosystems, Hinduja TMT, IBM India, Iflex Infosolutions, IOCL, Infosys Technologies, Lionbridge Technologies, Tech Mahindra, Mphasis, Oracle Corporation, Polaris, Research International, Satyam Computers, Siemens, Sonata Software, Spanco, Sun Microsystems, Sutherland Global Services, Syntel, Systime, TCS, UXL Info Tech, Verizon, Wipro Technologies.
Bhilwara college is established in 1995 with an aim to provide the most job oriented, industry relevant IT and MANAGEMENT training program's. Where we can give knowledge & opportunities to the students, so that they can get success in their career.
Agarwal Education Group गत 25 वर्षो से शिक्षा के क्षेत्र मे सम्पूर्ण राजस्थान मे कार्य कर रहा है। हम Aptech Computer Education, Compucom, Account Leader Academy जेसी कई companies के फ्रैंचाइजी रहे है, साथ ही VMOU, Kota व Jaipur National University (JNU) के distance education center , Service Provider(SP) of Rajasthan knowledge Coprporation Limited(RKCL), Training Partner(TP) of NSDC for PMKVY , Training Partner of PMGDISHA and 3 Star certified Partner for Tally Software Sales का कार्य कर रहे है।
विगत 25 सालों में हम अब तक 20000 से ज्यादा विद्यार्थियों को विभिन्न आईटी मैनेजमेंट एकाउंटिंग सॉफ्टवेयर डेवलपमेंट आदि क्षेत्र में प्रशिक्षित कर चुके हैं। संस्थान के कई विद्यार्थि राष्ट्रीय एवं अंतर्राष्ट्रीय स्तर पर कार्यरत हैं।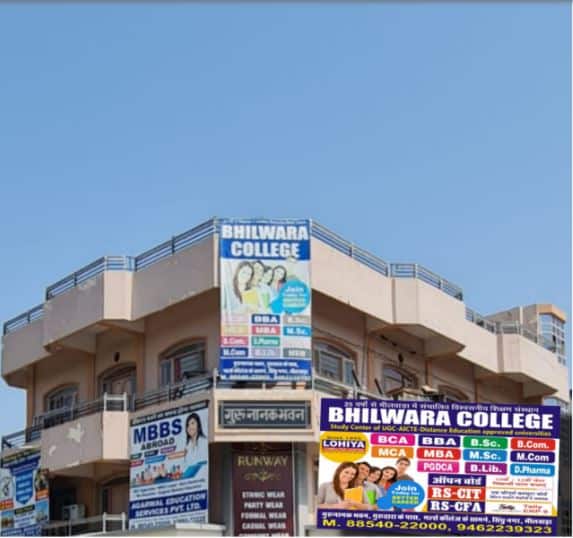 We are having this Training Centre in Bhilwara from 1994, where around 20000 students are enrolled for various courses from Computer Appreciation to Advance Diploma in Software Engineering. The Staff working at our Centres include Engineers & MCA from various Universities of the Country & have expertise on all major Microsoft & Oracle Software's.
As a system integrator, we have the capabilities to supply and maintain all types of Computer Hardware, Software, Training, Software Development, Networking and Communication, as we have in depth knowledge of operating system, Databases, Utilities and Applications. We can also provide Consultancy for Computer requirement (in Hardware and Software) for your esteemed organisation, as We not only have a vast experience of training industry but also staff trained for providing support in higher end platforms also.
Over the years we have built up a strong technical competence in all types of computer systems, software analysis and implementation of application software troubleshooting and support. This puts us in a unique position today with the strength and depth to offer unified solutions to a wide spectrum of customers. Due to this we have seen a comfortable growth in sales, manpower resources and revenue